David Cooke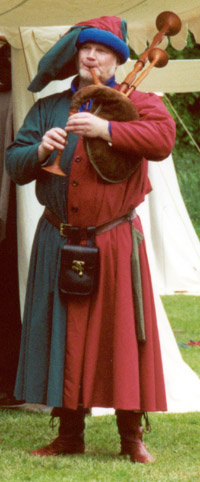 David specialised in the British and European music of the 13th, 14th and 15th Centuries whilst at university, and in the contemporary writings on music.
His simultaneous interest in the literature of the period focussed particularly on drama and poetry, and he has directed the music for various productions of medieval plays. He has maintained and developed these interests with Chanterye.
As a music performer, David has appeared as a recorder soloist in the baroque repertoire.

And his trombone playing has kept him in touch with the symphonic tradition. Whilst as a conductor, David has directed several instrumental and vocal ensembles, and has been musical director for two fully staged opera productions.
But David says that he always finds an enormous range of delightful things in the medieval repertoire, which constantly produces surprises, as well as challenges to different ways of thinking about the apparently familiar.